fr albert holtz, osb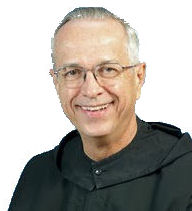 Fr Albert Holtz, OSB wears many hats. Some of those hats (but not all) include monk, priest, teacher, master of novices, retreat master for Benedictine communities around the US, Oblate Director and author. Recently he added another hat to his collection: BLOGGER.
blog
Fr Albert has taken his writing talents to a new forum...a BLOG. "Spirituality in Troubled Times" is the title of the BLOG. He wants to use it to explore with it's readers how Christians can find in their religious faith an optimistic and fruitful way of dealing with the economic, social and cultural upheavals we are currently living through.
Fr Albert appreciates and encourages the readers of his BLOG to comment, since this is the only feedback he gets as an author. So make Fr Albert's BLOG a regular stop for your spiritual edification! (He usually updates it weekly.)
http://www.downtownmonks.blogspot.com
publications
Walking In Valleys Of Darkness: A Benedictine Journey Through Troubled Times
How do we deal with and attempt to understand God's presence and overarching love for us when life goes wrong, when we encounter difficulties and tragedies? This noted Benedictine monk and priest shares his personal journeys through troubled times, using the discipline of meditating on single words of Scripture from the New Testament. He skilfully translates from Greek to English to reveal these "buried treasures" with multiple nuances of meaning that give light along difficult paths in life. (ISBN: 0819227390)

Downtown Monks: A Benedictine Journey in the City
Downtown Monks tells a remarkable story of remarkable people. In the heart of downtown Newark, New Jersey, stands a monastery where Benedictine monks have lived, prayed, and taught for almost 150 years. They still wear their traditional robes, and they still rise to pray while most of the city sleeps, but theirs is no cloistered life. By turning toward the life of the city, these brothers offer an invigorating vision of what it means to live out the gospel in the midst of all the difficulties and distractions of everyday life. (ISBN: 0819227803)
Reprinted by Morehouse Publishing in 2012. Original title was Downtown Monks: Sketches of God in the City (ISBN: 087793696X). 2012 version has a new introduction and expanded selections from the Rule of St Benedict.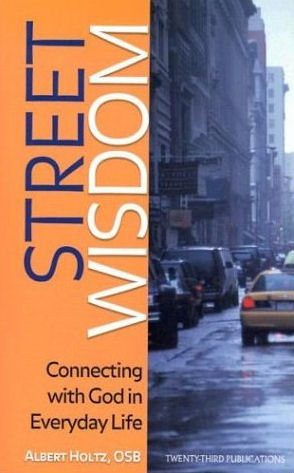 Street Wisdom: Connecting With God in Everyday Life
You are invited to stroll along the streets of downtown Newark, New Jersey, with Father Al Holtz as he uncovers the presence of God therein. A Muslim meditating on a busy sidewalk; the mysterious offerings of a local botanica; the comings and goings of harried executives; the events of September 11, 2001; all provide an opportunity to reflect on the varied ways God is at work in our lives. The underlying theme in his reflections is how to balance our desire to be in control with the gospel's call to risk everything and let God be in charge. Father Al finds beauty and hope in the people and events he encounters, whether at a street fair, wandering past an excavation site, waiting for a drawbridge to come down, or visiting the performing arts center. He deftly applies the insights of St. Benedict and other monastic writers to his observations and meditations, and provides reflection questions at the end of each chapter. Beautifully and thoughtfully written, spiritually rich, this book will delight and inspire,all who long to connect with God in their everyday lives. (ISBN: 158595294X)
Pilgrim Road: A Benedictine Journey Through Lent
In the view of St. Benedict of Nursia, the Lenten journey is an inner pilgrimage with Christ into the deepest parts of ourselves, to be marked not so much by external observances such as fasting and self-denial as by a deepening of our relationship with God. Benedictine monk Albert Holtz develops that journey theme through meditations written during a fifteen-country pilgrimage during a sabbatical year. At the heart of each reflection is the lesson it teaches about our inner spiritual journey. By applying Benedict's monastic wisdom to the everyday concerns and aspirations of modern Christians, Pilgrim Road helps contemporary spiritual seekers keep Lent as a positive, meaningful, and fruitful experience. (ISBN: 0819222518)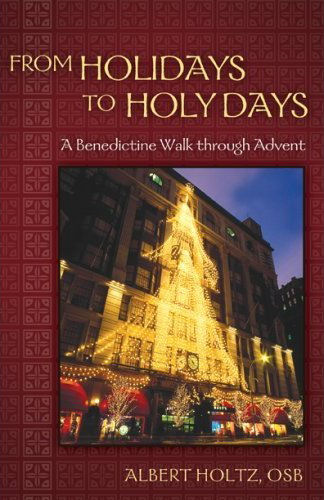 From Holidays To Holy Days: A Benedictine Walk Through Advent
The author, a Benedictine monk who lives in a large city, invites the reader to join him on his daily walks during the season, as he points out dozens of often unnoticed connections between our 'holidays' and the spiritual meaning of Advent and Christmas. (ISBN: 0819223166)